Projects
At Zest we can produce almost anything you require, be it a one off or small production run. we produce all our moulds and composite components in house. we can also source all other parts to complete your package from a number of reliable manufacturers.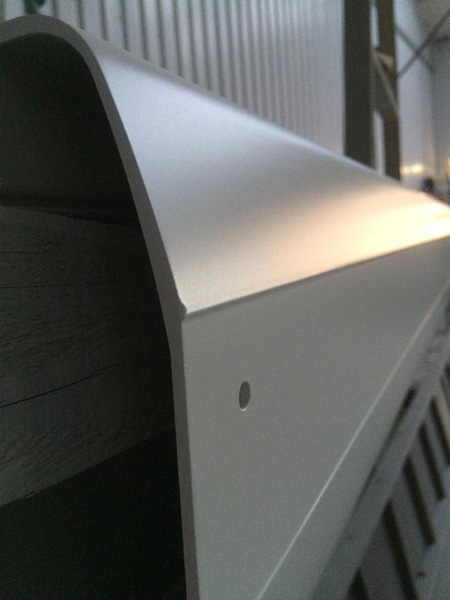 ---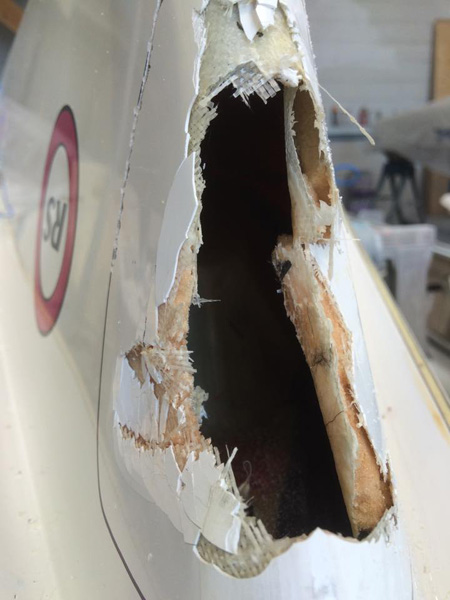 ---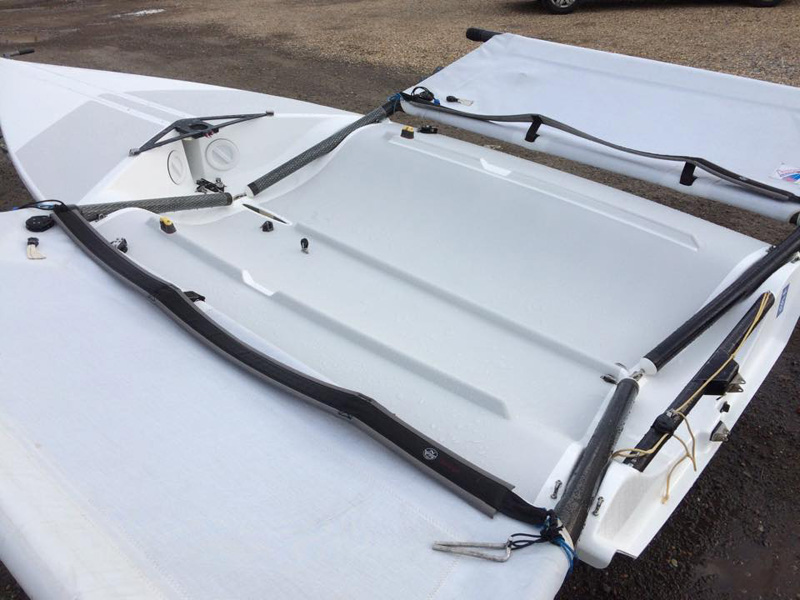 ---
18ft Skiff Refurb and paint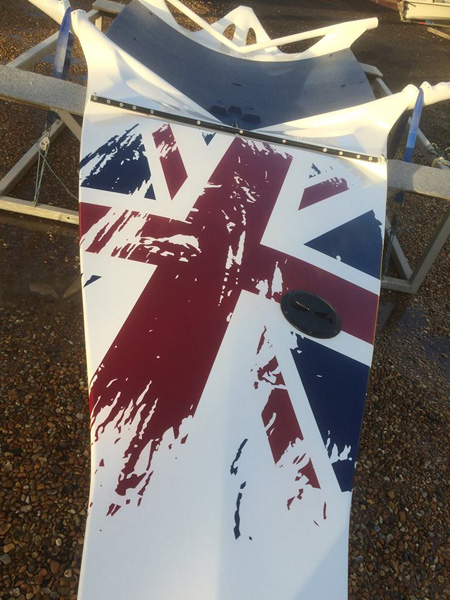 Our largest Union Jack yet, resides on this awesome 18ft skiff. A full hull and deck finish refurbishment, additional carbon tie bars added between deck and wing tubes. Full hull re fair, regrip and deck repair finshed with some custom paint.....we have loved working on this!......heres some images of its workshop journey back to its owner.

---
John Lennon - London 2012 Olympic Ceremony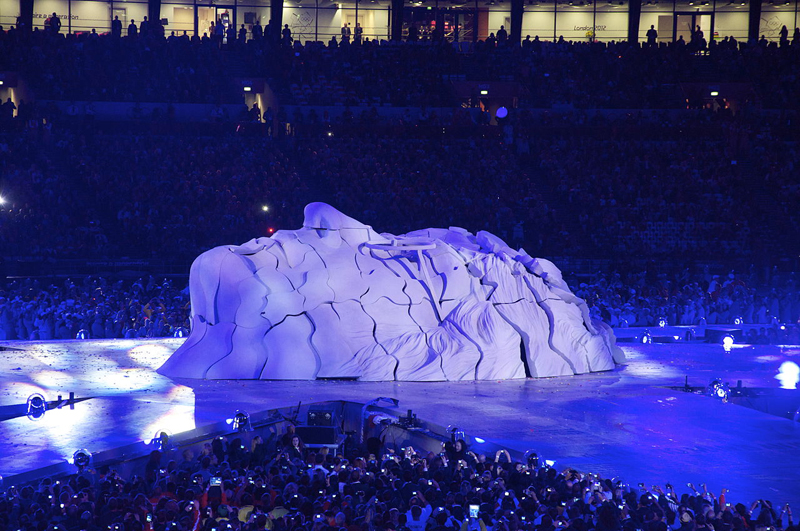 Approached by a customer that needed major structural repair to 101 polystyrene blocks. The supporting frames and handles on blocks that were to make John Lennons face at the closing ceremony needed completely laminating to prevent any failing during the ceremony. Within 48 hours, Zest Boatworks has sourced materials and were on site. After 24 hours (48 man hours!) of preparation and laminating the work was complete. The following day the parts were shipped to the stadium.

Although this was a short notice project for the Zest Boatworks team, we produced the same quality of service and product as you can always expect to receive, along with the same reliability to be delivered on time.

---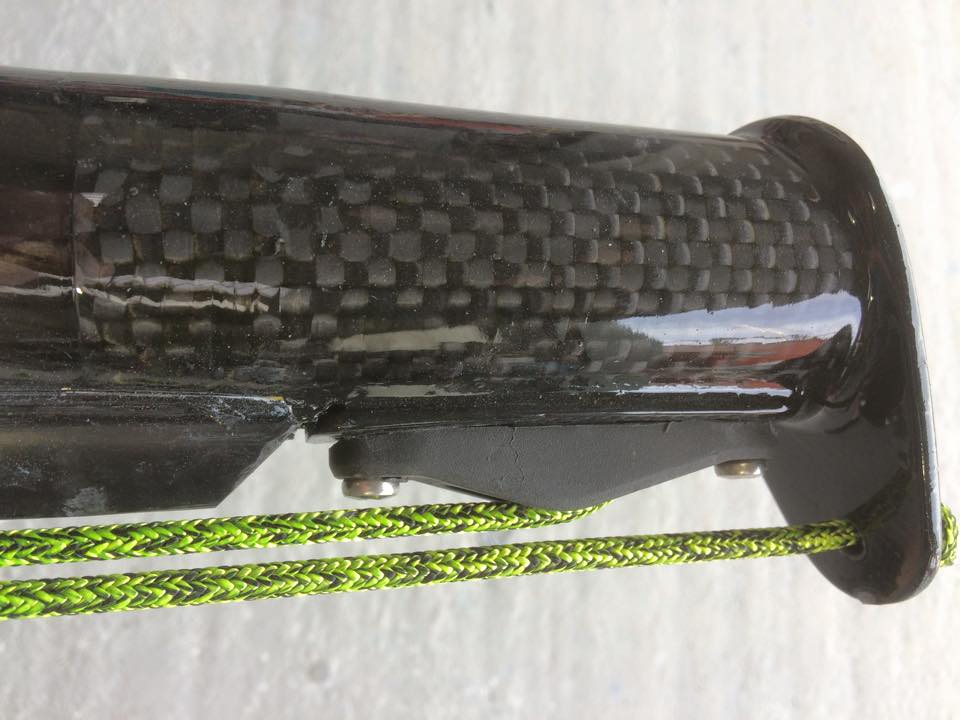 One detail of an RS Elite refurbishment we are carrying out was to tackle an ongoing sail track and head board wear issue.
We integrated a carbon crane plate with a stepped head sheave mounted on its own carbon spacer, this allows the halyard to clear the track and provides an improved hoist angle. All of this blended together and covered in a very reliable, U.V stable clearcoat. Contact us if you would like the same modification carried out on you're RS Elite.

---
Custom decal and paintwork
---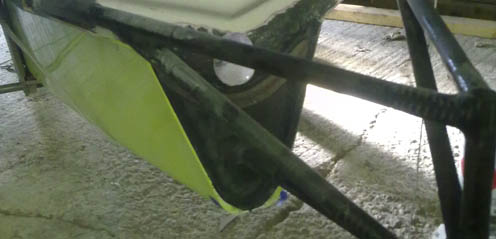 The boat was brought in by a customer as the rudder gantry had broken away from the transom. The Moth was a standard boat that had been converted to ride on foils and the loads going through the gantry had greatly increased. On closer inspection it turned out the gantry was made of timber wrapped in carbon and the transom was ply that had seen a bit too must moisture. We had recommended a new, fully carbon gantry and new lower transom.

---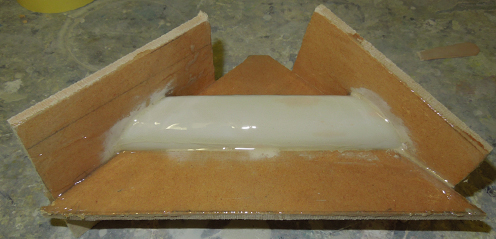 Designed and developed to fit the Ovington built B14. A customer approached Zest Boatworks needing the gap in the B14 kick bar filled in. This was the second boat we had done. So the decision was made to produce a mould and parts to make the job more cost effective for customers. Pre order and have fitted in an hour or shipped out for you to fit.

---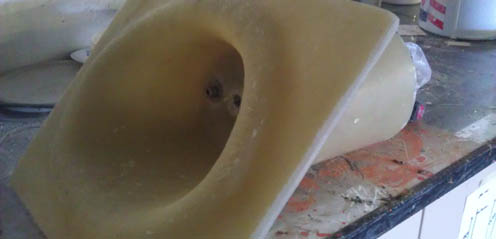 ---
Catamaran Spinnaker Pole Camera Mount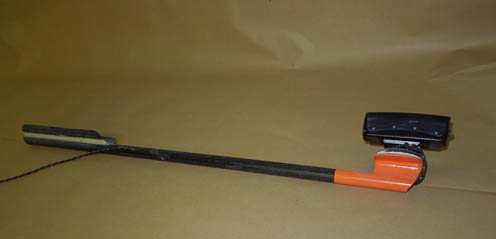 Some parts just come from a personal need. Zest Boatworks sourced a high quality, small, reasonably priced HD camera for recording sailing footage. Then produced a bespoke carbon camera mount. We can produce any mount for any cmera on any part of the boat.



---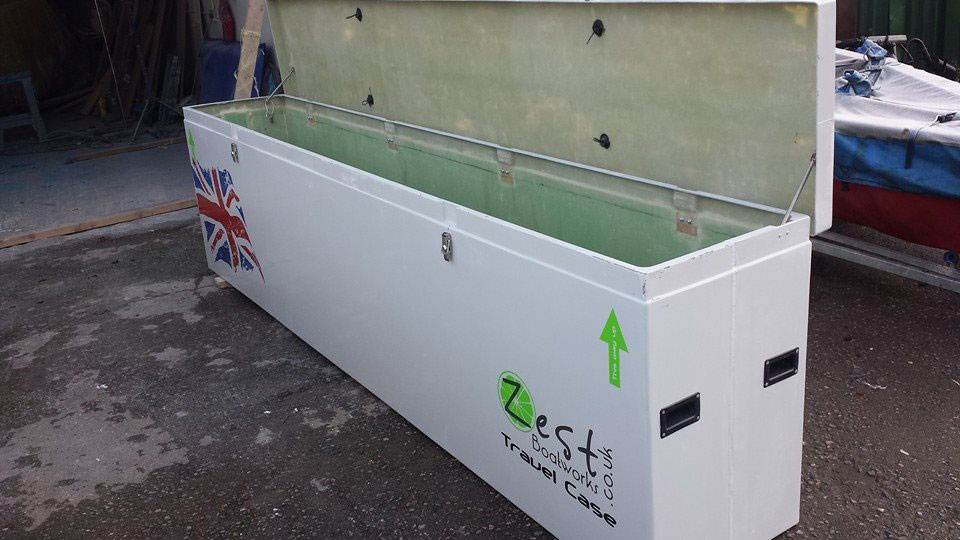 Approached by current Moth European champion Chris Rashley to produce a box to ship his Moth to international events. The main stipulation being lightweight but strong.

Seeing the potential for selling some, Zest Boatworks produced a set of moulds and produced a prototype box for Chris to ship his boat to the 2013 Europeans. Two options will be available - a fibreglass option with a gelcoat finish and a lightweight composite option with aramid outer layer, a painted finish.

---